Hey my lovely people! How are you? I have already shown you many interesting diy ideas to inspire you and awaken your creativity. For today, I have made you a wonderful collection of Awesome DIY Bird Houses to Make Right Now. Are you excited?
The weather is freezing, and we should all try to make one of these beautiful projects and help the birds survive the cold winter season. Plus, this is one of the best way to bring birds into our yards, not only in winter, but whole year round.
SEE ALSO: Awesome DIY Stump Ideas to Enhance Your Yard
Your kids will be glad to help you make bird houses for the yard, believe me. So, go ahead and take a look at these amazing diy ideas and pick your next project. Enjoy and have fun!
You can place the bird house on a wall mounted rack. The idea below is very cool and adds vintage touches to the yard, don't you think?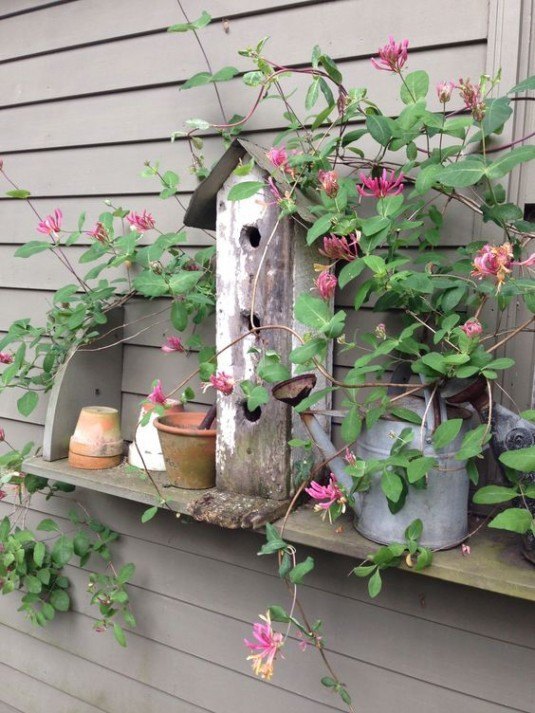 You can place the bird house that you are going to create on an old chair or table too.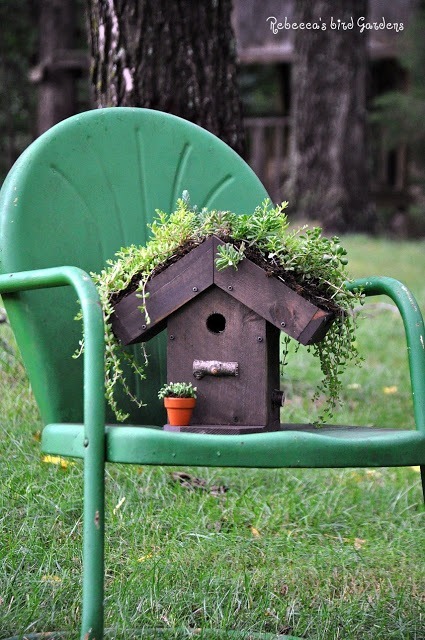 The bird houses below are planted with some interesting herbs which makes them fresh and very interesting for every yard. You can place them on the fence for more interesting and fun look.
You can make your yard more relaxing and pleasant with these amazing flowers and bird houses displayed on old wooden ladders.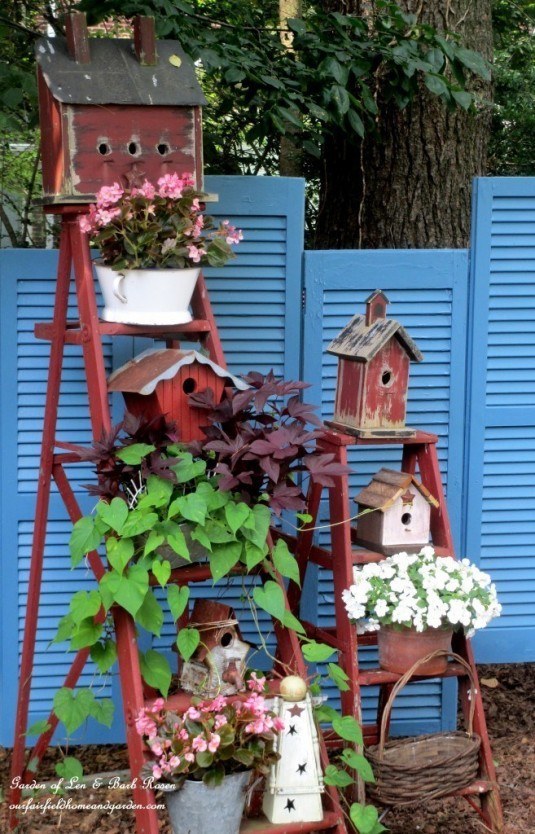 You can transform the old flowerpots to create bird houses easily and quickly.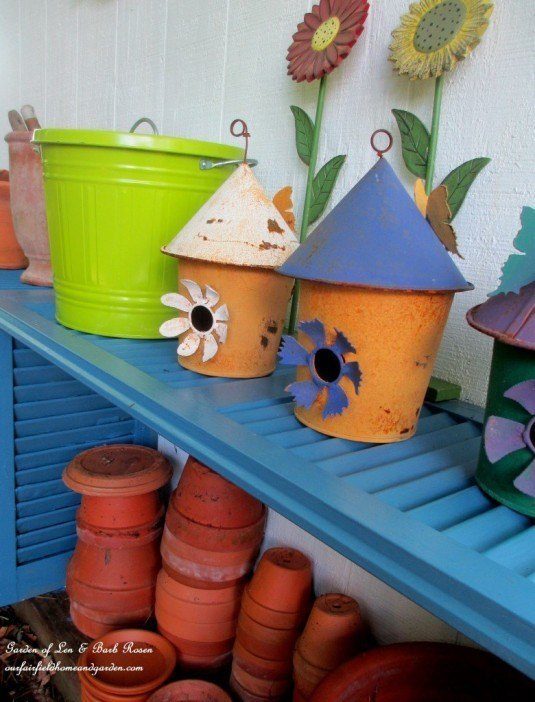 You can make your yard more enchanting, welcoming and inviting, with more than one bird house. You can use tiles or wood and create interesting and cozy shelters for the birds in this freezing weather.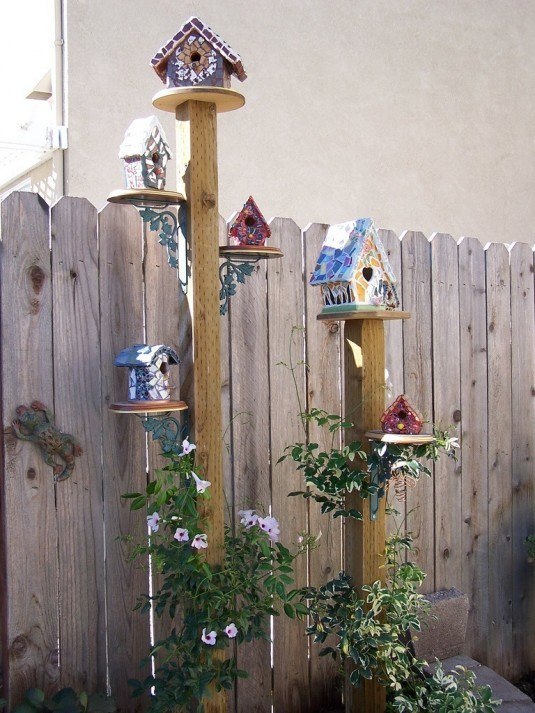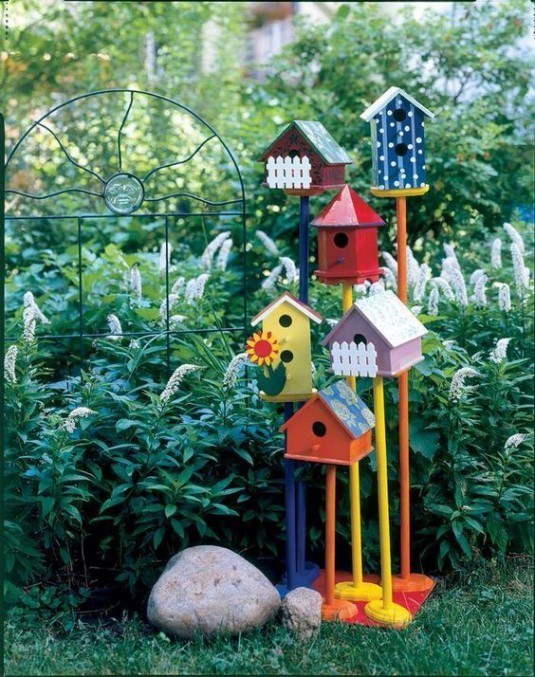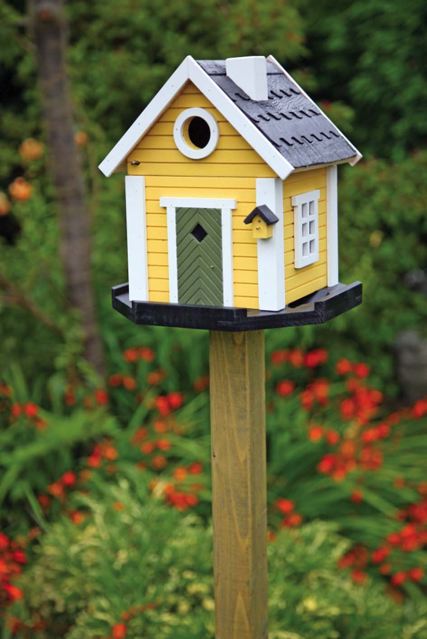 You can repurpose the old cans into gorgeous bug-shaped feeders or bird houses. This idea is very creative and you can use your creativity to make some other animal-shaped bird houses for your yard.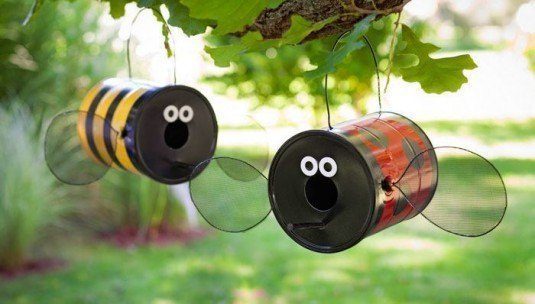 Easy and quick to make – for the idea below you will need an old funnel and coffee tin.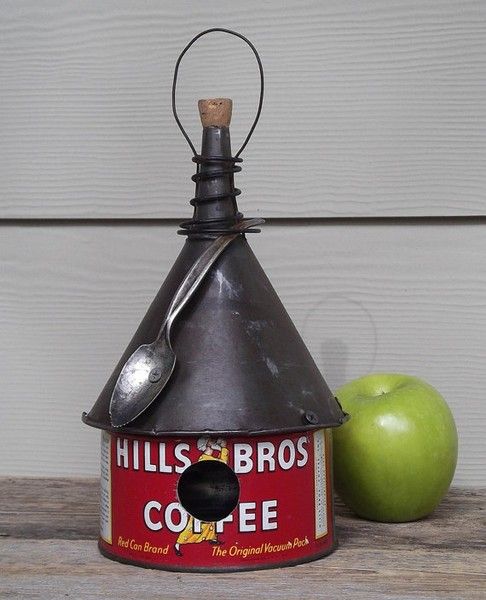 You can add a vintage touche to your yard with a tea pot. The idea below looks amazing and I really like it!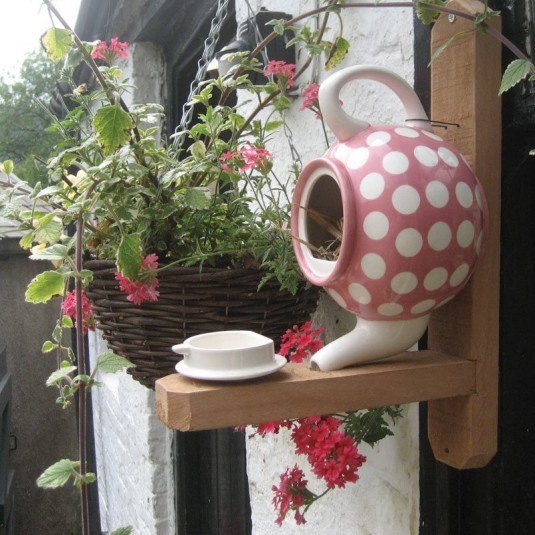 I have already shown you many ideas of how to reuse old books, but I think that I haven't shown you how to make a beautiful bird house out of books. Yes, the idea idea is very easy and quick to make and it won't cost you nothing.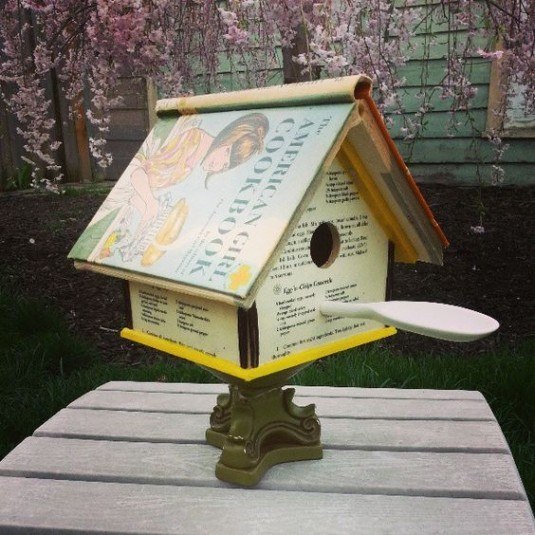 Do you like these ideas? Which one is your favorite? I would love to know your opinion, so feel free to share your comments below. Thank you for reading! Enjoy in the rest of your day and don't forget to stay up to date with the content of Karma Stream!